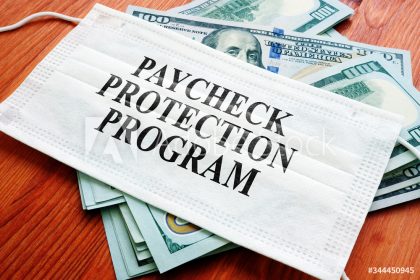 Set to expire at midnight on Tuesday, June 30th, the U.S. Senate decided to extend the Small Business Administration's Paycheck Protection Program for small businesses until August 8th. The program was set to close down Tuesday night with $130 billion in funding left over. The bill has passed the House & Senate, and is awaiting the President's signature. Small business owners have until August 8th to apply for the program.

The Small Business Administration (SBA), which runs the program with the Treasury Department, was set to stop accepting new applications on Tuesday, June 30th, at 11:59 p.m., Eastern Time. With over $130 Billion left in funds as of Saturday, June 28, the unused portion was set to return to the U.S. Treasury Department, unless Congress allocated the funds elsewhere. Of the $650 billion allocated to help small businesses, just over $520 Billion in loans were approved and issued to nearly 4.9 million small business by Tuesday night, the SBA said.

Sen. Ben Cardin, D-Md., who presented the bill extending the filing deadline, stated "We thought by the end of June that our economy would be on track and we would not need to have additional applications after that date." The Paycheck Protection Program, referred to as PPP, is designed to offer loans to small businesses to cover expenses, including employee salary during the economic crisis caused by the Covid-19 Pandemic. As Sen. Chris Coons (D-Del.) points out: "There are millions of small business that are barely open now. With the likelihood of either renewed closures or much slower reopening, we have literally millions of small business nationwide at risk." With the Covid-19 crisis still looming over most of the country, and with fall and winter around the corner (not to mention a heavily active hurricane season forecast), signs of financial stability rebounding to pre-Coronavirus levels by the end of the year remain bleak.

One of the great benefits of the SBA's Paycheck Protection Program is that the loan amount granted to small business owners to keep their business open and employees from losing their jobs, if utilized according to SBA Guidelines, do not have to be repaid. Hence, the loan converts into a grant. This eases pressure on small business as they struggle to generate revenue to keep afloat. With many small companies struggling to keep open, the government assistance offered via the SBA is a welcomed relief.
For Additional Information, see:
https://www.cnn.com/2020/06/30/politics/paycheck-protection-program-extension-passes-senate/index.html