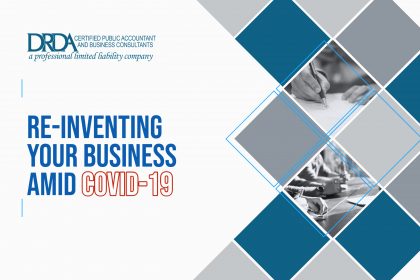 As the Covid-19 Pandemic continues to hit the U.S. economy, businesses are struggling to maintain afloat. As a result, consumers, who are now either unemployed or dealing with cuts in pay are having to reprioritize what goods and services to consume. This has led to a surprise growth in some business sectors, while others continue to deal with dropping demand.
The new challenges posed by the Covid-19 Pandemic are being overcome through the implementation of ingenuity: creating new business strategies. Businesses that are implementing new business models are expected to see increased sales, despite restrictions local authorities have enacted to reduce the spread of the Coronavirus.
There are already several business sectors that are implementing new strategies, including:
Restaurants :
– If consumers cannot dine at the facility, restaurants are now offering online ordering and delivery service.
– Groceries and paper goods can now be purchased at many restaurants.
Businesses with more than 50 employees (including large, multinational corporations) are enabling their employees to work from home by setting up home offices.
Furniture stores, seeing an increase in the need for office furniture as more workers are working from home, have increased inventory and are providing quick delivery of office equipment to employees homes.
Grocery stores have begun offering both curb side pickup and same day delivery of grocery items .
Telehealth – With the use of a wide variety of modern technology and services, healthcare professionals can now impart non-clinical services, such as provider training, administrative meetings, and continuing medical education, in addition to clinical services, to organizations worldwide.
Telemedicine –Health care professionals are now utilizing telecommunications (computer or mobile phone) to evaluate, diagnose and treat patients remotely. This trend is quickly becoming part of the new norm in medical care.
Lastly, small businesses should remember to continue implementing that magic ingredient that keeps clients coming back: Good customer service and personal interaction ! Always remember these four steps:
Put yourself in the place of the consumer: be ready to provide not only great service, but respect any precautions that the client may follow at home.
Be honest with consumers: Offer solutions to what they truly need.
Go the extra mile. Understand that we are all in the same boat, trying to get past this pandemic. Clients are feeling what you feel. And,
Keep in contact with clients (email, social media). Let them know you are there if they need you.
In the wake of these unprecedented times, the world economy is changing the landscape of how we conduct business, and in retrospect, is expected to last beyond the Covid-19 pandemic. Particularly as businesses begin to save on office rental costs, consumers save time by having groceries ready for curb-side pickup, and even virtual doctor visits becoming more common, the full potential offered by digital communication in the form of e-commerce will finally reveal itself.
For additional reading:
https://colemanreport.com/main-street-monday-the-impact-of-covid-19-on-small-business-retail-opportunities
https://www.mainstreet.org/blogs/national-main-street-center/2020/07/02/covid-19-and-the-impact-of-retail-part-2?utm_source=July+6%2C+2020%2C+Daily&utm_campaign=061319+Daily&utm_medium=email
https://www.mainstreet.org/blogs/national-main-street-center/2020/06/30/covid-trends-and-the-impact-on-retail?CommunityKey=c40a84d1-46b2-465c-985c-c08ed69081ab&tab=.
https://www.sarasotamagazine.com/news-and-profiles/2020/04/these-restaurants-are-selling-pantry-and-grocery-items-take-out-style
https://chironhealth.com/blog/telemedicine-vs-telehealth-whats-the-difference/#:~:text=Telemedicine%20is%20a%20subset%20of%20telehealth%20that%20refers,clinical%20services%20to%20patients%20without%20an%20in-person%20visit.
https://chironhealth.com/telemedicine/what-is-telemedicine/
https://www.msn.com/en-us/money/other/how-to-rethink-your-business-model-post-covid-19/ar-BB14LFnN