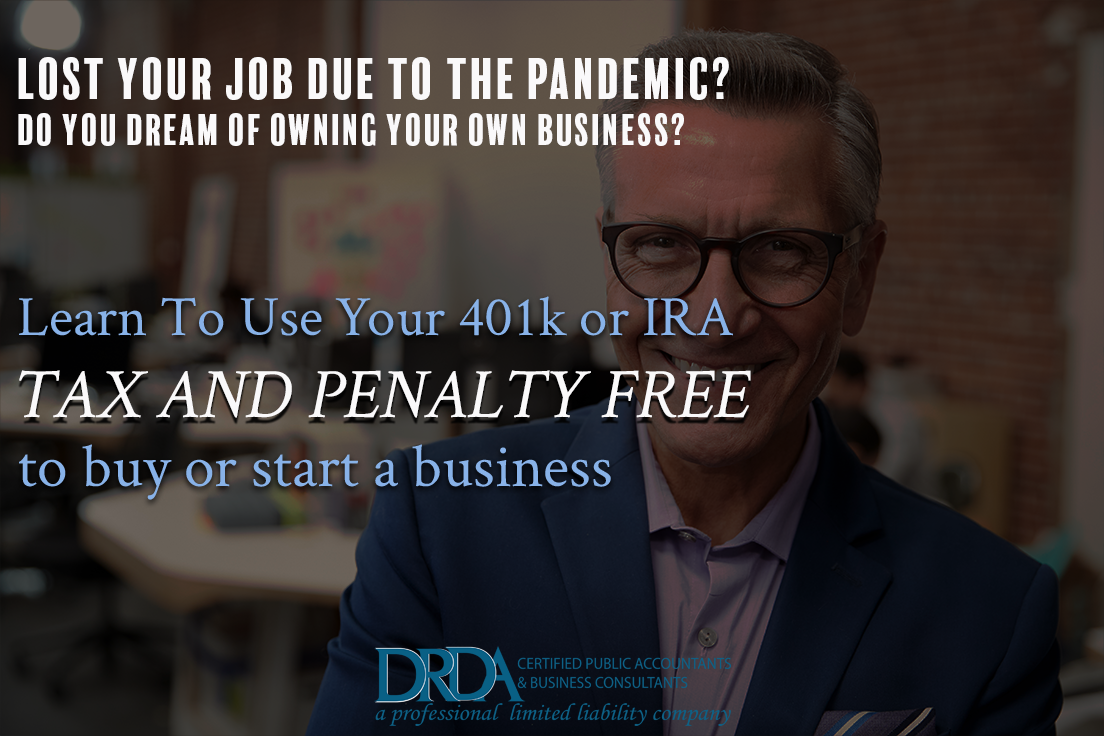 Lost your job due to the pandemic? You're not alone.
Research shows that, as of July 2021, unemployment rates have not yet recovered (5.4% vs. 3.5% pre-pandemic). There's no better time to get started investing in your own business with DRDA's BORSA™ plan.
Avoiding Early Withdrawal Taxes & Penalties
Normally, if you withdraw money from your 401(k) before the age of 59½, you are liable to pay income taxes and a 10% early withdrawal penalty on your money. The Business Owners Retirement Savings Account will allow you to take control of your 401(k), IRA, or other qualified funds and use them to start, purchase, or fund a business tax or penalty free.
What types of funds are eligible?
Not only does the BORSA™ Plan work with a traditional 401(k), DRDA can also assist you with rolling over the following into a business:
401(a)

403(b)

457

IRAs ( with exceptions for Roth or Non-spousal inherited IRAs)

Pension

Profit Sharing

ESOP

Annuities

Thrift Savings Plans
I'm ready to start my business! How does this process work?
 Form a new C Corporation

 The new C Corp. will establish a 401(k) Profit Sharing plan

 Existing retirement funds will be rolled over into the new 401(k) plan

 Participants in the 401(k) plan will invest in stock of the newly formed C Corp.
This process typically takes around 30 days from the initial engagement, to the time you will receive your funds in hand.
Have more questions, comments, or are you ready to get started?
If you're ready to get started or have any additional questions, please register for our FREE webinar (September 8th, 1pm CST & September 9th, 5pm CST) below: